This 3-axis adjustable smart vertical desk is really amazing!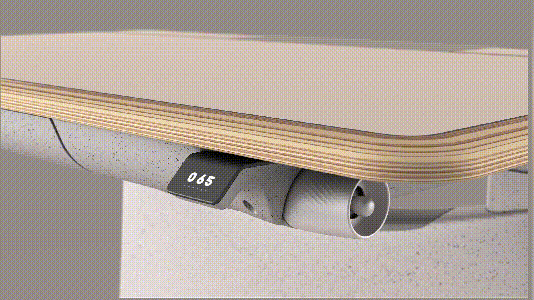 Great progress from using the table to changing the attitude of life
Stand up and transcend thoughts
Stand! The adjustable height between 65 and 130 cm is very suitable for children and adults to release your mind and body.
Lying on your back or back
Tilt, move the 0-35° tilt adjustment lock at any angle to find the ideal posture
Get closer and keep your thoughts within reach
A slight pull can extend the desk by 15 cm to access the content you need.
Get inspired by unexpected operating experience
No more complicated, back to the simple state. Bar + handle = 6 functions: height tilt and table depth adjustment memory lock and sedentary reminder every touch can stimulate your creativity.
Always unique and always fashionable
3 materials provide 11 colors: express your attitude by creating your own table and space
Fast and quiet design brings agility;
Hidden wheels have side snaps for easy and free movement.
Finish work neatly
Keep it tidy with invisible storage space.