🌿Instantly give plants the nutrients they need to flourish with our Hydroponic Liquid Fertilizer!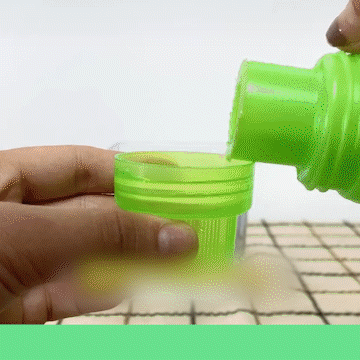 🍀Easy and uniform application - This liquid fertilizer can seep into the soil and spread more uniformly, thus giving your fields an even consistent coating so that all plants receive the same nutrients regardless of location.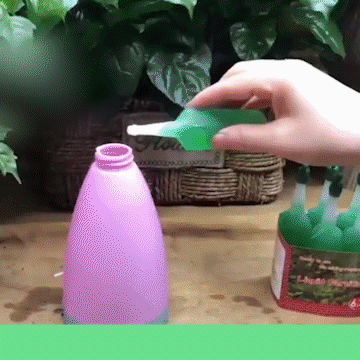 🍀Fast- acting - Penetrates the soil immediately, plants are given faster access to the nutrients. Some plants will see results from this application almost immediately.
🍀Healthier plants - Liquid fertilizer is better at balancing the pH of the soil based on the chemicals they are delivering. Liquid options can make for healthier plants.
🍀Easy to use - Using the cap of the bottle, apply this directly to the soil around your container plants.
Features:
🌱Promote the absorption efficiency of nutrition and root growth, and enhance the ability to resist cold, drought and insects.
🌱Promote germination and complete growth of young crops.
🌱Flowering in advance, pollination, and results.

🌱Improve soil fertility, optimize structure, and improve the utilization of other nutrient fertilizers.
🌱Suitable for all agricultural and horticultural trees, bonsai landscaping and horticultural plants.
🌳Instructions🌳
💚For soilless cultivation, 10ML is diluted with 500ml of water and sprayed on the leaves or roots. Use it once every 7-10 days.
💚Potted plants: Unscrew the cap and insert the bottle upside down into the flower pot. It will release nutrients slowly by itself.
💚For hydroponics, mix 10ml of this product with 1000ml of water for use, and pay attention to local water changes.
Specifications:
Material: trace elements
Color: green
Length:about 13cm
Net content: about 38ml
HOW TO USE?
Soil culture planting -

Put

20-30 drops

on the edge of the plant each time, and use it every

7-15 days

.

Hydroponic planting -

Use

15-25 drops

directly in the water once every

7-15 days.
Other good things recommend:
Shower Brush Foot Care Tool:👉 Click Here 👈